June 2011
Buyers are there, and happy to buy when vendors are meeting the market! (Mal James property report)
Clearance rates around 50%, a flood of property coming onto the market for the spring selling session.


"First and foremost, house prices are falling. We're going to use the dreaded 'f' word here on television. House prices are falling"
Those are the most startling words on the Australian housing market we've ever heard on mainstream television.
They were spoken by Louis Christopher. He's the managing director of SQM Research.
Money Morning
reader, Brett sent us the video of Channel Seven's Sunrise program. You can click here to watch it.
In the same program, Mr. Christopher notes, "The rate of decline is actually accelerating."
To which host, David Koch replies "So we're at the start of a freefall"!
There aren't many in the mainstream who will talk the truth about Aussie house prices.
Most prefer to ignore it.
Others insist on calling people like your editor a "nutter". Just for daring to say house prices will fall.
But you know things are bad when even the mainstream talks about a 5–10% fall in capital cities. And a 15–20% drop in regional areas. (Source Money Morning)

www.moneymorning.com.au
Should You Buy, Sell or Rent?
Unfortunately, I can't give individual personal advice.
But what I can do is repeat what I've written here several times before.
If your finances aren't stretched – and you believe you'll keep your job – then unless you want to lock in a profit on your home, you may be better off not selling… even if it means seeing the value of your home fall.
On the other hand, if you're paying out a high proportion of your income on mortgage repayments and you're concerned about servicing the loan, then you should seriously consider selling up and getting out.
That could mean renting somewhere. Or if you think prices will fall, but you're not entirely convinced, then you should at least think about moving to a smaller or cheaper home.
At least that way you're reducing your debt level and you still get to stay in the property market – even though the value will fall.
Is it worth it?
If you're an investor, there's no getting around it. You've got to do the numbers.
Long Term Real Estate is a true form of

Wealth and your hedge against our money system
Call if you need advice
John 0412315913
April 2011
Greetings,
About 3 - 4 years ago we started to share our concerns with our financial systems and the subsequent effect on housing in particular in this country. We have long stated that it is our debt that will bring about our demise. Property, as it is REAL Wealth will always be a good investment provided we have not borrowed on over inflated values and can service the debt in the worst of times. If you have investment property and it is in a CRD area (constant rental demand) and affordable to the average working couple AND you have CASH reserves if necessary, you have the least to worry about.
If you are negatively geared with high LVR – GET out of it while you can as the tide is turning fast now. If you are not absolutely sure about your future business/income stream, then it is a last opportunity to re-assess in the short term. If you have been fortunate enough to benefit with large rises in capital worth over the last 5 -7 years, then it may be worth considering realizing some of that and investing into other forms of wealth. If you would like advice please call.
Best regards
John
Here are a couple of other commentators perspectives:
We warned about the house price collapse over two years ago. Few believed us. You should see some of the looks we received back then –
But now, things have changed. Those who wondered whether they'd made the right decision are now sending letters thanking us for our advice. Such as this letter:
"I took your advice 2 years ago and got out of all real estate in SEQ.
"Glad I did as comparable properties are very flat and heading south to say the least…
"Needless to say that my weekly rent is considerably less than a mortgage for the same value property, we are in a property that ordinarily we would not have been able to enjoy, and I managed to negotiate my rent down after the first year.
"Friends and family couldn't understand why at the time and appeared to feel sorry for us that we would stoop to such lows!!
"Look who's laughing now :-)"
And this one:
"I managed to stumble upon your daily column at the end of 2009. It was December and I was close to signing up for two new investment properties… One of your articles, about the Housing Bubble, prompted me to spend two days analysing my impending purchase of these two houses (financed and leveraged to the hilt). I spent hours calculating all the variables etc, but it boiled down to, if I believed house prices could continue to double (7-8 years) when the ability of people to finance these was at the limit in 2009.
"I pulled out 'SO THANK YOU'. Today I have no debt, cash in the bank and am a
subscriber to Australian Small Cap Investigator and happily punting my spare cash on yours (and my own) share recommendations and buying Gold/silver. If I lose anything I do not lose any sleep."
Although that hasn't stopped the property bulls from claiming we're talking rubbish.
Returns aren't all they seem
Money Morning reader Philip Sigglekow (he's given permission to use his name) sent us this letter on Friday:
"10 years ago I bought a property in Abigail street Hunters Hill… for $700K built a new house on it for $550,000.00 and I have a bank valuation 2 weeks old for $2 million dollars."
That's pretty good. Turning $1.25 million into $2 million – providing it sells for that price.
However, while the numbers may look impressive, is it really that good?
It's a 60% return in ten years. So it's not as good as the "house prices double every 7-10 years" nonsense spruikers tell you about.
But, it's still good, if someone's mug enough to hand over the readies. And providing a bank is willing to agree with the valuation.
However, it's only a good result if Mr. Sigglekow was a cash buyer. And even then, for just a 60% return, sticking the $1.25 million in a ten-year term deposit would have likely returned a bigger profit.
Because over ten years, a 60% return works out as roughly 5.5% per year, compounded.
If Mr. Sigglekow financed the property with a mortgage then the return would probably be no better than breakeven… once you take into account mortgage repayments.
Of course, if the property was paid for in cash, and he had a tenant paying rent, then we'll agree that's a good return – 60% price appreciation plus we'll say a 5% rental yield. That wouldn't be bad at all.
But that's still history. We've never argued that property has always been a bad investment. History tells you it's done well for thirty-odd years.
Our point is that the good times are over. The Ponzi housing bubble has burst and prices are hitting the skids.
But still, it got us thinking…
Some of the property spruikers we've had run-ins with claim we're only talking down house prices because we want people to buy shares instead.
The simple fact is, that's not true. Few people make a choice between buying a house or investing in small-cap shares.
It's not really a case of one or the other.
Housing, for example, will typically need a deposit of $20,000 (at least) and monthly repayments in the thousands.
Small-cap shares on the other hand, can be bought with as little as $500 and no ongoing repayments.
However, there is one similarity. And it's this…
Housing now riskier than small-cap stocks!
Cheers.

Kris Sayce
AND
---
Feeding the housing bubble monster
Steve Keen
Published 7:20 AM, 5 Apr 2011 Last update 10:20 AM, 5 Apr 2011
---
Before the US house price bubble burst, its banks and regulators claimed that there wasn't a bubble and that, if house prices did fall, it wouldn't affect the solvency of the banks.
The same claims are now being made about Australian house prices and Australian banks. On the former point, Glenn Stevens recently remarked that price to income ratio was "higher than it used to be, but it is actually not exceptional by global standards…. More at:
http://www.businessspectator.com.au/bs.nsf/Article/property-prices-RBA-bloxham-joye-pd20110404-FL7ED?OpenDocument&src=eid&ir=3
March 2011
Greetings All,
There are many that we are advising at the moment that over the last few years have bought 1,2,3 and more investment properties as a methodology to build wealth. They have borrowed on the equity of one property and borrowed to the max. They are now finding that with rising interest rates and general inflation of costs associated to property that all of a sudden their banks are interested to talk to them!!!!
I believe there is a window left to get out of ridiculous debt. It is the cost of the money that will bring people down in the end. Property in itself, will always have value and if you have low or minimal debt, you will be OK through the storm that is coming (and is here in some places)
If you need help or advice Call
John Lockwood
0412315913
Bryan Ford
0418 313500
Peter Bourbaud
0413 777 856
RECENT HEADLINES:
FROM MONEY MORNING
I know it's an overused term, but what Australia and most of the Western world has gone through in recent years is Ponzi finance. Every day more loans need to be created than the previous day in order to keep debt levels growing.
Any slowing of credit growth means fewer new loans can be created. This means less inflated money hitting the economy. And less inflated money means asset prices and consumer prices won't grow as much.
Now, that's good. Inflation only gives a false impression of growth.
But while it's good in a normal economy, Australia – like most everywhere else – isn't a normal economy. It's an economy built on bogus growth. And for an economy built on bogus growth it means big trouble.
The extent of the trouble can be seen in the performance of the stock market. Markets are priced based on forecasts of future profits.
Even before terror struck Japan late on Friday, the Australian market had dropped nearly 5% over the week.
That tells you investors weren't prepared to buy stocks at those high prices. That based on forecast earnings for next year, investors didn't believe earnings would be high enough to warrant paying high prices.
In other words, investors didn't believe earnings would increase further than expected and so there wouldn't be the opportunity to sell shares for a higher price next year.
Look, prices of all assets tend to overshoot on the upside. When that happens you just need to stand back and let prices fall. Falling prices encourage buyers to re-enter the market.
When prices fell in 2008 and 2009, buyers flocked into the market to pick up bargains.
The trouble is the housing market hasn't been allowed to fall. When it has tried, governments have thrown money at it, and banks have thrown credit at it to keep it propped up.
That's not sustainable. The money is running out, and house prices will do what they've been trying to do for the past twenty-odd years – fall to a level that is sustainable. A level at which buyers can afford to buy without forking out 70% of their income on a mortgage.
That'll be good news for buyers, but not-so-good news for those already leveraged up to the eyeballs.
But long term, it will be good news for the Australian economy.
It's about time the Australian housing market and economy was allowed to go cold turkey and come down off this ridiculous high.
It'll be painful when it happens. But it has to happen.
from others:
House prices leave Australia vulnerable: Murray
(PROPERTY) Future Fund chief says commodities fall would cut incomes. 16 Mar 2011 9:13 PM read more
Millionaire suburbs on the rise: RP Data
(PROPERTY) Sydney claims seven of ten priciest property locations. 15 Mar 2011 7:22 PM read more
Geithner seeks quick foreclosure pact with banks
(PROPERTY) Remains to be seen if single deal can be struck. 16 Mar 2011 4:03 AM read more
JANUARY 2011
Good Day and Season Greetings,
As we head into 2011 the big question arises again as to what is going to happen to property?
The Real Estate Agents are out there talking it up and the finance experts are encouraging us to borrow more.
Our politicians are again encouraging us into borrowing, they know this is the only way to keep the system going.
http://www.theaustralian.com.au/business/rba-policy-causing-inflation/story-e6frg8zx-1111113382982
There are a few who are saying the market may ease in 2011 but will rise again in 2012
The effect of floods all round the country are generally going to cause substantial increases in food prices, power and energy costs.
Some are saying the subsequent rebuilding in Qld and Victoria and WA will be beneficial for us. This is simply not true. Though true that rebuilding generates work for some, it has to be financed. Insurance covered less than 30%of those affected so where does all the rest come from????? Borrowings and more debt!!!
http://www.businessspectator.com.au/bs.nsf/Article/Queensland-floods-SME-ASIC-CPA-pd20110120-DABAE?OpenDocument&src=spb
Our Debt and Credit Card levels are at an all time record level.
http://australia.creditcards.com/credit-card-news/australia-world-credit-card-debt.php
http://www.theaustralian.com.au/national-affairs/wayne-swans-warning-on-debt-levels/story-fn59niix-1225948551922
The world finance system is under tremendous pressure and governments have handled this by printing more money and creating more debt. Magic figures in the sky!!!
Even our own government is printing more money and it seems they believe this will get us out of ant perceived threat, that along with China continuing to buy all our resources and every capital asset they can get there hands on!!!
SO WHAT DO WE DO???
Our recommendations are:
1. Get all your money into REAL ASSETS ie. property bricks and mortar, real resources, precious metals etc. They always have a value no matter if
the market is rising or falling.
2. Commercial property will be good buying this year especially with secure tenancy. Expect 10 – 14% returns
3. Residential property is at all time record high level. This does not matter long term but the cost of the money does
4. Keep your debt/equity level low, no more than 60/40.
Let us know If we can help you
John, Bryan and Peter
Below is an extract current article for you to peruse.
From Money Morning 18/01/2011, Kris Sayce
The 2010 'reflation rally' is going to
make the 2011 bust even more violent
Let me quickly explain why I'm not just bearish but deeply concerned about what the financial markets might do in 2011... take a look at the table below.
It was compiled from statistics that the U.S. Federal Reserve was forced to release under a Freedom of Information request made by Bloomberg in December of 2010. The Fed fought to keep the details of their back-room dealings private, But the truth is now out.
The peak of the Global Financial Crisis in 2008, the Fed made more than $9 trillion loans to U.S. and international banks.... 14 U.S banks & 35 international banks quietly queued up for a financial lifeline.
$9 Trillion Financial Lifeline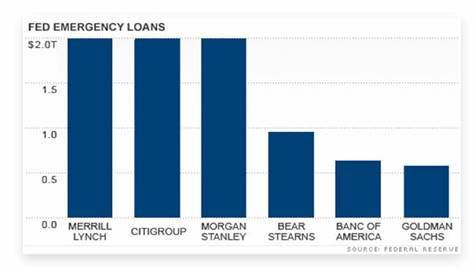 Source: U.S Federal Reserve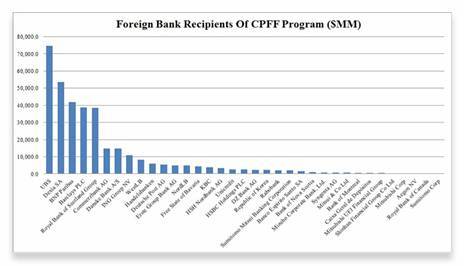 Source: U.S Federal Reserve
This $9 trillion figure was much higher than anyone had previously expected. And to be sure, overnight loans are NOT the same thing as Quantitative Easing, or QE, (which I'll get to in a moment).

But you can see that the big "money centre" banks and investment banks of Wall Street - not to mention at least 35 other non-US banks, needed many trillions of dollars just to survive the dangerous days of 2008.
Since then, banks have borrowed more from the Fed. And they've been buying stocks, just as the Fed had planned.
Starting in March 2009 the Fed began deliberately targeting higher stock prices. It was this targeting that led to stocks making a bottom in March of that year. And every gain you've seen in the stock market since is what's called a 'reflation rally'.
Put simply, that means the rise in your stocks has most likely been driven by central banks printing new money in the form of 'Quantitative Easing' to re-inflate stocks from the Global Financial Crisis lows.
Keep with me, because here's the crucial point:
When that printing stops - and I think
it HAS to stop soon because of the
warning signs I see flashing
- the floor may come out from under
MANY OF THE STOCKS YOU OWN.
And frankly, even if the printing DOESN'T stop, stocks may fall anyway.
Because this reckless policy drawn up by central bankers isn't about to blow up... it IS blowing up, right now, as you read this very letter. You still have time to act and protect your wealth...But maybe not as much time as you think.
I'm even more worried now
for Australian investors
This brings me to the warning signal I mentioned earlier. You may have heard me refer to it in late October of last year. It's the one event that could lead to the total collapse of QE policies and a swift 20-25% correction in stock prices.
What am I referring to?
Soaring food and fuel prices
.
Oil is again approaching US$100 - despite a sluggish global economy. High oil prices are a "tax" on consumers and usually lead to lower corporate earnings and stock prices.
But the bigger worry by far comes from the chart below. Food prices are soaring all over the globe. Floods, droughts, and bad crop yields have limited supply. But mainly, a weak U.S. dollar is driving up grain prices all over the globe. The Goldman Sachs Agricultural Index is now at an all-time high.
Food Prices Soaring Out of Control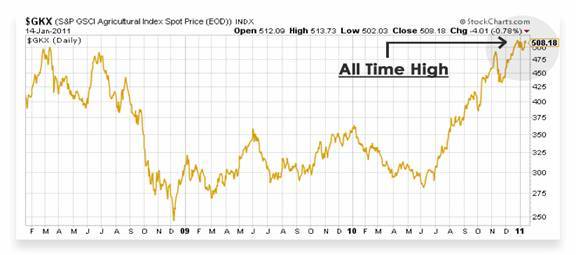 Plain and simple, inflation in food prices is politically destabilizing. You've already seen this in Tunisia, where the inability of the President there to keep basic necessities affordable led to riots in the streets. He was forced to flee the country with 1.5 tonnes of the country's gold in his wife's luggage!
Do you know what this tells me?
QE has reached the end of the line
3 things you should do throughout 2011
It goes without saying that you should be ultra-conservative with your investing this year.
That means not buying a stock unless you really, REALLY think it's undervalued.
That means looking at your current stock portfolio with a super-critical eye and thinking about selling up and taking profits. That's even if you love the stocks. For instance, in the last Australian Wealth Gameplan issue of 2010 I put a sell recommendation on two income generating stocks we'd owned for a 18 months.
I'm now advising my readers to:
Continue to trade paper money for precious metals and generally reduce your exposure to financial markets.


Those markets are badly distorted by Quantitative Easing and government intervention and they carry a lot more risk than reward right now.

ONLY buy stocks tied to real asset classes like agriculture, metals, and various forms of energy.

As I mentioned, I am NOT bullish on stocks. The ones I DO recommend must have an extremely compelling story. One stock in the

Australian Wealth Gameplan

portfolio, a uranium company, is up 130% in just six months. Speculation has its place in any market... but speculations will be rare in the pages of

AWG

this year...

Keep your 'contrarian hat' on at all times!

Alarm bells should ring when food and fuel prices begin causing governments to topple... and even though stocks have soared since March 2009 many are now massively overvalued. Always and at all times this year - QUESTION what you're watching, hearing and reading in the mainstream financial media.